Winter Registration is Open!
Our winter session starts Jan 6. Spots are filling up fast. Register your young engineer today.
Enroll Now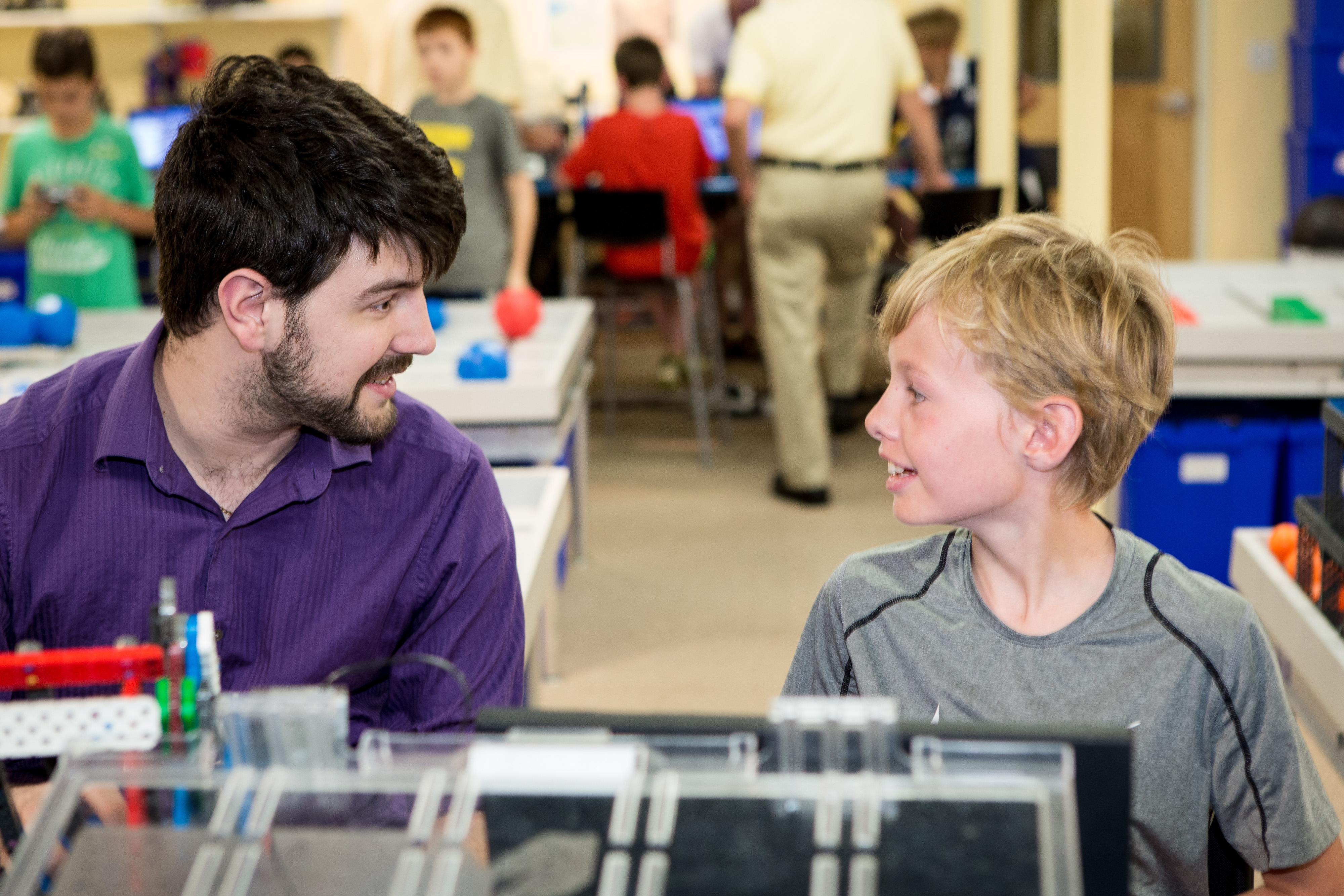 Join the Revolution
Robotics brings STEM to life. It is a fascinating platform that requires problem solving both in a cerebral logical method (programming) and in a physical way (mechanical engineering). Throughout it all we constantly show how mathematics, science, and engineering principles are needed to solve the problems. Our goal is to fuel enthusiasm for learning every chance we get.
Why a Competition?
All of our fall students engage in a cooperative competition where teams work together to accomplish a task. It is never adversarial. We find that this competition is the best way to teach and keep these young engineers engaged and learning. Students see how their design works at the competition and then return to the lab to make improvements. Through this iterative process, the students learn that with work and perseverance they can accomplish great things.